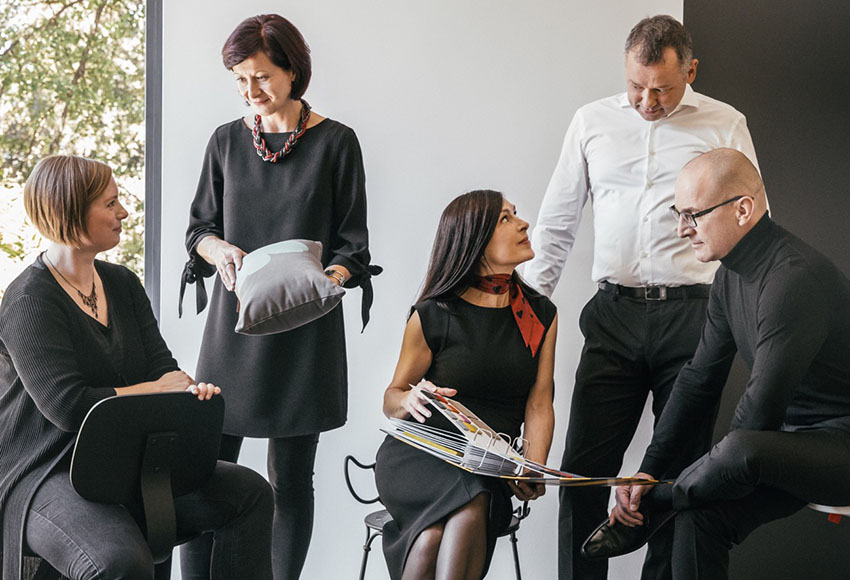 We are committed to the future of creating modern and innovative working and living environments. With dedicated external associates, designers, investors and recognized architectural bureaus, we have created unique experiences and knowledge in the field of technological and furniture equipment of all types of laboratories, business, public and individual residential interior and exterior spaces.
With the highly trusted confidence of world renowned business partners, we successfully transform the initial embarrassment into the day-to-day superbly designed and technologically perfected work and living comfort.
Combining different skills
When looking for optimal solutions for furnishing of various spaces, we work with experts, which enables us to provide a multifaceted insight into the existing challenge. It is only after careful consideration and choice or combination of ideas, with constant communication with the client, we decide on the most solution.
Experience and focus
Since the design and furnishing of interiors is one of our core activities, we are specialists in our field. This allows us to keep pace with time and modern trends, and to constantly expand our knowledge, which we then put into practice.
The experience of space is important
An individual spends a large part of time in different interiors, therefore it is important how they feel. Whether it is public, business, private, or even laboratory, our goal is to prepare a functional and comfortable solution for the customer in the light of their wishes.
References
Our valued customers