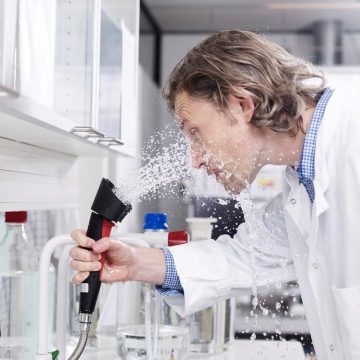 Broen-Lab Accessories
Taps for relevant medias e.g. water of potable quality, special water and chilled water or others for the requirements of professional laboratories in most industries and in the educational sector.
Valves for all types of gas, e.g. burning gases, technical gases and steam, used in modern laboratories. 
Regulators for pure gases in different qualities (4.0 gases, 5.0 gases and 6.0 gases).
Eye showers with simple activation and the well-balanced construction make it easy to operate in stressful situations.
Emergency showers tailored to individual needs and designed to treat body, face and eyes quickly and efficiently.
www.broen-lab.com