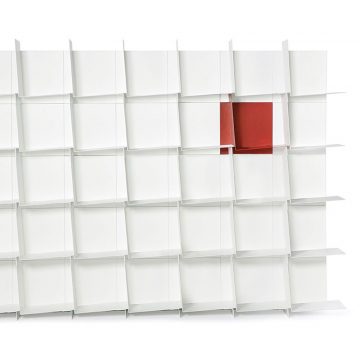 By Yourshelf
Stone Designs
By Yourshelf is a bookshelf which is always to your liking. Because you build it yourself from individual modules, to get it the size and shape you want. And because you can combine the colours however you
fancy. The result is just as you imagine. A strong, solid structure, which is also dynamic, as the shelves are slightly inclined to give a gentle sensation of movement.
The modules are fixed together with 4 screws.
www.rs-barcelona.com