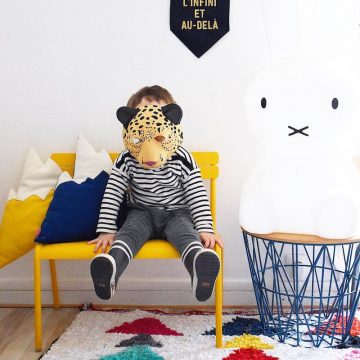 Kids
What do children love about Fermob furniture?
Exactly the same qualities that adults appreciate, of course – their creative forms, their poetic design and their bright colours. The brand has developed a magical world for the garden, with a nod to traditional toys and resolutely new innovations. Fermob's children's furniture is inspired by the flagship Luxembourg and Bistro collections and suitable for youngsters aged 3-6. The pieces are the perfect complement to your garden furniture, and will look great in your child's bedroom or play room. Some great ideas for decorative and design gifts that will delight young and old alike!
Children are vibrant, free-spirited beings who embody the brand's values. In return, Fermob simply loves to enchant them and open their eyes to fun and mischief.
www.fermob.com