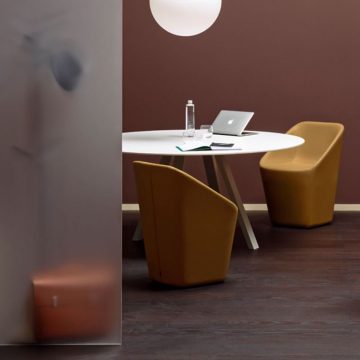 Log
Manuela Busetti Andrea Garuti Matteo Redaelli
Log is a collection of completely upholstered seatings which marries a sculptural aspect with surprising lightness. The lounge version reinterprets the volumes of the armchair, softening the shapes and giving them generous sizes. Stiff polymer frame covered by fire-retardant injected foam upholstered in fabric or simil leather.
A two-seater sofa with soft and cozy shapes characterized by a surprising lightness to allow a quick and fluid outfit of the spaces. A natural widening and completion of the collection.
Log is a fully upholstered one-volume-seating that welcomes the body gently, without hindering movements. Using the best upholstering technologies the weight has been minimized. The steel structure is covered by polyurethane foam.
www.pedrali.it