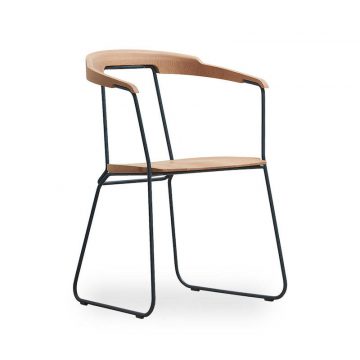 Yak is inspired by Scandinavian seating of the 1950s and 1960s – following in the footsteps of this tradition, we came up with a hybrid version of a chair and armchair.
By coupling wood and metal, we have crafted a truly modern interpretation of a traditional object: and combined sculptured solid wood segments for the seat and backrest with a slender tubular metal frame.
The aesthetic dynamism of this product results from the dialogue between the freely shaped wooden elements and the geometric design of the steel. Designing the connections between the components ultimately led to the development of various innovative details.
www.prostoria.eu