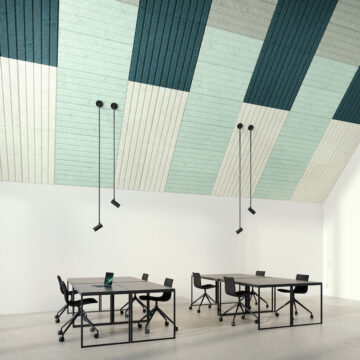 Wood Wool Ceilings
From Us With Love
Simple, sustainable and smart.
We've got your ceilings covered. Our panels are made out of Acoustic Wood Wool, a well-established and sustainable solution for acoustically outstanding spaces. Optimised for flexible installation. Three patterns. Boundless colour options. Easy to cut, crop and adapt. What's smarter than that?
Our ceiling panels do more than cover your acoustical needs. With three patterns and 21 colours, with the option to order customised shades, you're free to mix and match—and explore entirely new dimensions if you want to.
www.baux.com