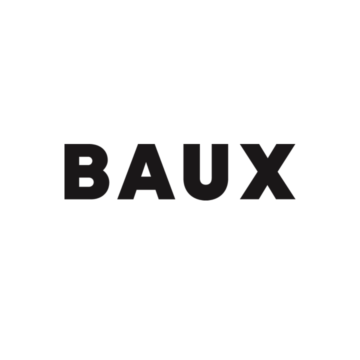 Baux
We´re here to inject some X into BAU!
We founded BAUX on the belief that building materials should be sustainable, surprisingly functional and remarkably beautiful. BAUX designs, produces and markets functional construction materials that meet the contemporary expectations of architects, engineers and builders – without compromising tomorrow's safety and environmental standards.
Our beliefs
For us, the BAUX brand is our perception of what we do, what we stand for, and what makes us relevant. Our mission is to change the world for the better. A conversation between two students excels into brilliance, a business meeting gone right leads to new potential or leaders of nations coming to an agreement that matters to the world – all thanks to restful acoustics in residential buildings, industrial premises and public spaces.
We are BAUX
In 2013, Johan Ronnestam, Fredrik Franzon and the founding members of Form Us With Love; Jonas Petterson, John Löfgren and Petrus Palmér set out to innovate the world of acoustic materials. Together, they had a mission to create a global interior and architect material brand created better working conditions for the people worldwide.
Designed by Form Us With Love
Form Us With Love is a Swedish industrial design studio operating from Stockholm. For eight years, the studio has put dialogue at centre stage for development, using design as a catalyst to position the design brands of tomorrow. Together the studio has partnered with craftsmen, engineers and material experts to challenge the conventional through design. Collaborations include; Scandinavian and international brands such as Ateljé Lyktan, Cappellini, DePadova, FontanaArte, Muuto, Design House Stockholm and One Nordic Furniture Company.
In 2012, Fast Company named Form Us With Love as one of the world´s '50 most influential designers shaping the future'. During the Stockholm Design Week 2013, Form Us With Love was announced as proud winners of Swedish Elle Decoration´s annual award 'Designers of the year 2013'.
www.baux.com