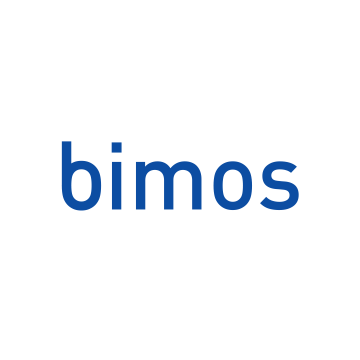 BIMOS
Bimos is a brand of the company Interstuhl Büromöbel GmbH & Co. KG in Meßstetten-Tieringen. Our business as a company is carried out under two strong brands: Interstuhl for the office environment and Bimos for industry and the laboratory. Interstuhl and Bimos service different target groups, but are at the same time united by more than 5 decades of expertise in seating, and by the same objective: to increase the productivity, health and motivation of the people who sit on our chairs by providing them with high-performing, ergonomic, comfortable and well designed seating solutions. As a family-run company, we are firmly committed to our responsibility to people, environment and the region. With more than 650 employees, we produce beautifully crafted German furniture – exclusively in Germany. We are firmly committed to "German Engineering". Our objective is the seating pleasure of all our customers. 
Bimos is the leading innovator in seating for the industrial and laboratory environments. Our product portfolio for these industries is divided into five areas: production, ESD, laboratory, clean room and standing work. We offer highly specialised targeted seating solutions for all these areas that are perfectly suited to the people who use them. Our wide product range and flexible options for adaptation help us to achieve products that perfectly meet the requirements of every single workplace. We can also verify this with corresponding certification. Our close contact with users in the field and experts in the field of occupational science puts us in a position where we are able to quickly develop innovations that meet specific needs. 
No other company has such a wealth of knowledge about seating or the practical requirements of the workplace. We understand the needs of our customers. We are driven by our desire to know even the most specialist areas so well that we can provide the best solution for every workplace situation. 
Our knowledge, expert advice and commitment allow us to create the best possible solutions, and ensure that decisions are made with confidence. Uncompromising reliability and rapid reaction times are also key features of our business – in advice, training or sampling, in delivery times or even in after sales support.
www.bimos.com