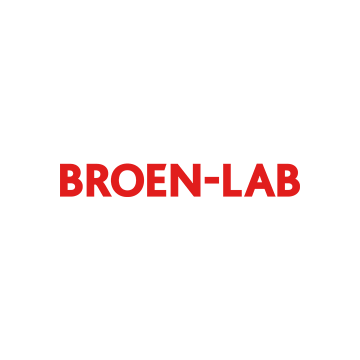 Broen-Lab
Poul Broen was one of Denmark's iconic inventors and entrepreneurs. As a skilled engineer he had a keen interest in water control and saving, and he devised several ingenious valves, taps and sanitary fittings from an early age. He founded his company together with his son in 1948, and it went on to become an industrial leader with strong brands and a worldwide reach. With his aptitude for solving problems regarding water control, Poul Broen saw the need for better flow systems in laboratories and for emergency shower systems in workplaces, where people risk exposure to hot, acidic or otherwise harmful substances.
Thus, laboratory fittings and emergency shower systems became new business areas for Broen's company back in the 1960's. In 1980 the activities were separated into its own business unit named BROEN-LAB. The unit flourished over the following decades, until it was decided to sell it to new owners in 2015. BROEN-LAB was acquired by an experienced team, consisting of the company's management, an industrial investor plus a private equity fund.
Poul Broen's spirit lives on in the new and independent BROEN-LAB. His restless search for better solutions and his willingness to challenge old assumptions are still the basic pillars in our business today.
Taps
Our extensive range of products covers the requirements of professional laboratories in most industries and in the educational sector. We offer taps for relevant medias e.g. water of potable quality, special water and chilled water or others.
Valves for all gasses
We deliver high quality valves for all types of gas used in modern laboratories. We offer valves for relevant medias e.g. burning gases, technical gases and steam.
Regulators for pure gases in different qualities
With BROEN-LAB you get best-in-class products for pure gases. We offer valves for relevant medias, e.g. 4.0 gases, 5.0 gases and 6.0 gases.
Eye showers
Immediate action is essential if a harmful substance hits an employee in the face, and an effective eye shower should always be within reach. The simple activation and the well-balanced construction make it easy to operate the shower in stressful situations.
Emergency showers
Broen-Lab offers a complete range of emergency shower systems tailored to your business need and designed to treat body, face and eyes quickly and efficiently.
All solutions are all in full compliance with international standards and are preferred by leading companies in the pharmaceutical and petrochemical industries, schools, universities and manufacturing companies.
www.broen-lab.com