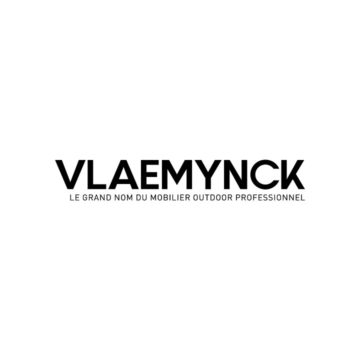 Vlaemynck
Behind every fine address there is Vlaemynck… The gardens at the Royal Riviera in Saint-Jean-Cap-Ferrat, the most beautiful beaches of Cannes, or those of the Carlton or the Martinez, the terrace of the Park Hyatt Paris-Vendôme Palace … For over 50 years Vlaemynck has been decorating the exteriors of mythical hotels and restaurants with its chairs, tables, sun-loungers, cushions and parasols, winning clients over by the brand's know-how and innate sense of service.
As one of the great names in outdoor furniture, Vlaemynck makes its expertise available to all, professionals or individuals alike, always with the same commitment: to offer guests comfort and aesthetic appeal.
Vlaemynck has built its reputation through its close collaboration with professionals. A special relationship that has naturally given meaning and a quality of services that is deeply rooted in the spirit of the company to provide a response and support tailored to individual requirements.
Whatever the space to be kitted out and whatever the decorative scheme, Vlaemynck has a wide range of solutions to meet all your needs. The wide range of materials available, coupled with a responsive and efficient service can be adapted to all requirements and all styles.
Vlaemynck furniture has been a feature of private beaches and café, hotel and restaurant terraces since 1965, helping to create the uniquely refined spaces that are the hallmark of the finest establishments.
Vlaemynck is now making the same furniture used in these iconic venues available for you to experience at home.
en.vlaemynck.com